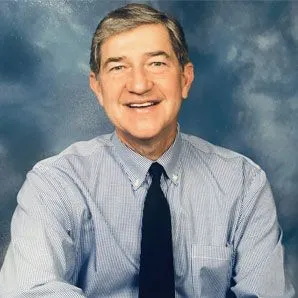 I feel that I am fortunate to practice in the greatest profession in dentistry – orthodontics. Changing people's lives by giving them a beautiful, functional smile is such a rewarding thing to do every day, and while my patients' lives change so much during their time with us, I feel that I grow and become a better person as well. A beautiful smile opens so many doors in a child's life, and I love having the opportunity to be a part of that.
I am very blessed to have my team. Each staff member is not only exceptionally talented and knowledgeable but truly cares about each patient they meet. It is very important for all of us to try to make every child's and adult's braces experience a great one!
Education and Experience
My father was a dentist, so my interest in dentistry began at an early age. My undergraduate education was received at Baylor University where I received my Bachelor of Arts degree in chemistry. I fulfilled my desire to become a dentist by earning my Doctorate of Dental surgery at the University of Texas Dental Branch in Houston. After practicing general dentistry for 11 years, I decided to specialize in orthodontics, returning to the University of Texas Dental Branch in Houston for my Master of Science degree in orthodontics. I also completed a fellowship in dentofacial deformities and craniofacial abnormalities at the University of Texas Southwestern Medical School in Dallas. I was a Clinical Assistant Professor in the Department of Oral and Maxillofacial Surgery at the University of Texas Health Science Center in San Antonio for 22 years. I enjoy focusing on my private practice in Fredericksburg serving the Hill Country community.
Continuing education is a very important aspect of providing successful orthodontic care. I am fortunate to attend several continuing education courses each year.
Professional Affiliations
American Dental Association
Texas Dental Association
American Association of Orthodontists
Southwest Society of Orthodontists
Heart of Texas Dental Society
Outside the Office
I was born in Lufkin, Texas, but spent most of my life in Houston with my father, my mother who was an elementary school teacher, and my two brothers. I moved to Fredericksburg in 1984 and except for the three years when I returned to school in Houston, have enjoyed living here ever since. My free time is spent quite actively, as I enjoy playing golf and tennis, and running. I recently completed my fifth marathon in Seattle, Washington! I am passionate about having great relationships with my friends and family, but most importantly, with my faith in Jesus Christ.
I believe giving to your community and the many relationships you form manifests itself in receiving much more. I try to always support the local public and private schools, especially those my patients attend. In addition, I have held office positions in a local Academic Boosters Club and supported many community fun runs.